Hendrick's Gin Summer Punch cocktail
SUMMER PUNCH
Summer is, or certainly should be, as fruity and absurdly buoyant as the HENDRICK'S Summer Punch. This is every essence of a gin summer punch whenever you drink it.
Watch it being made
Equipment
Pot/Teapot/Serving Spoon
Ingredients
500ml HENDRICK'S GIN
200ml Lemon Juice
90ml Elderflower Cordial
30ml Maraschino Liqueur
1000ml Cloudy Apple Juice
How to make
Combine all ingredients together in large punch bowl, plant pot, tea pot, or any other suitable vessel.
Add plenty of summer fruits (strawberries, raspberries, cucumber, lemon wheels) and a handful of ice.
Serve in tea cups over cubed ice or in a coupette.
Garnish with Cucumber wheel and mint sprig.
Top tips for a perfect serve
Occasions
Cocktail Parties & Scandalous Soirees
Feasts & Dinner Parties
Garden Parties & Picnics
Punch O'Clock
Refreshing Summer Drinks
Aperitif
Watch how to make the perfect Summer Punch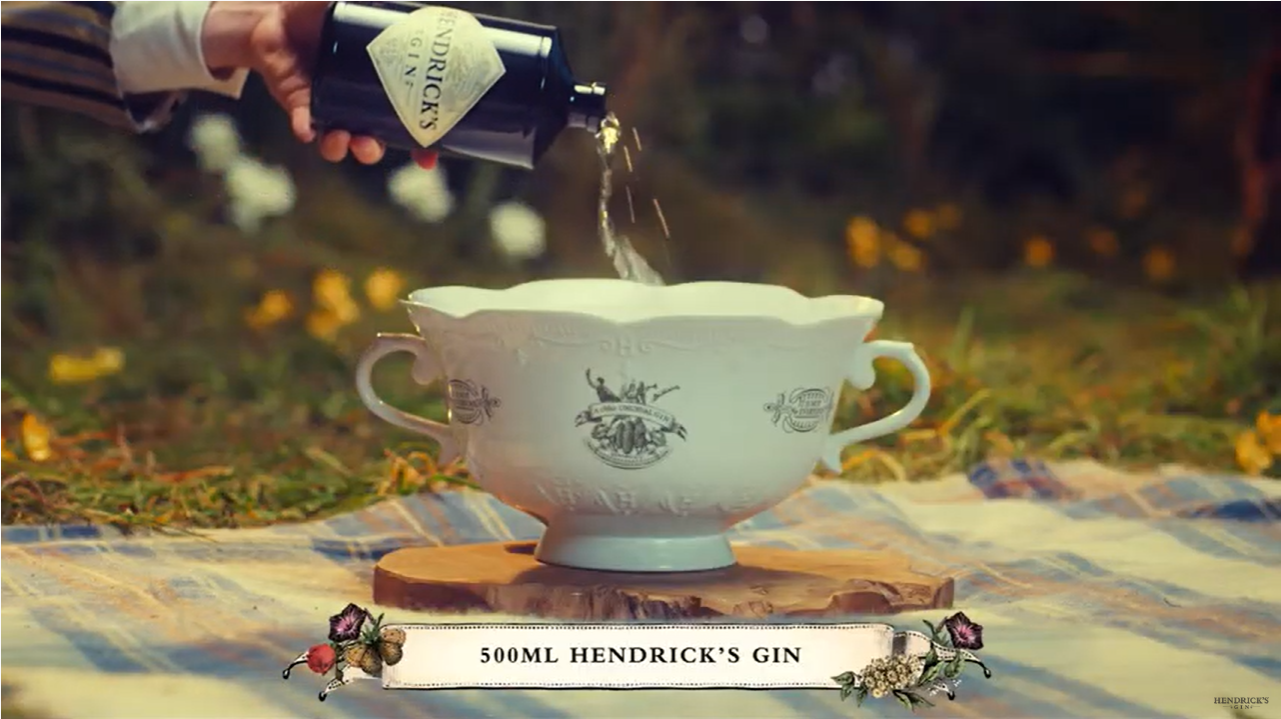 Step 1
Find a vessel that is large enough to hold 1,820ml (1.82 litres) of deliciously fruity Summer Punch, then add 500ml of Hendrick's Gin.
Combine 200ml of fresh lemon juice with the Hendrick's Gin and ice to create a zesty dimension to the cocktail.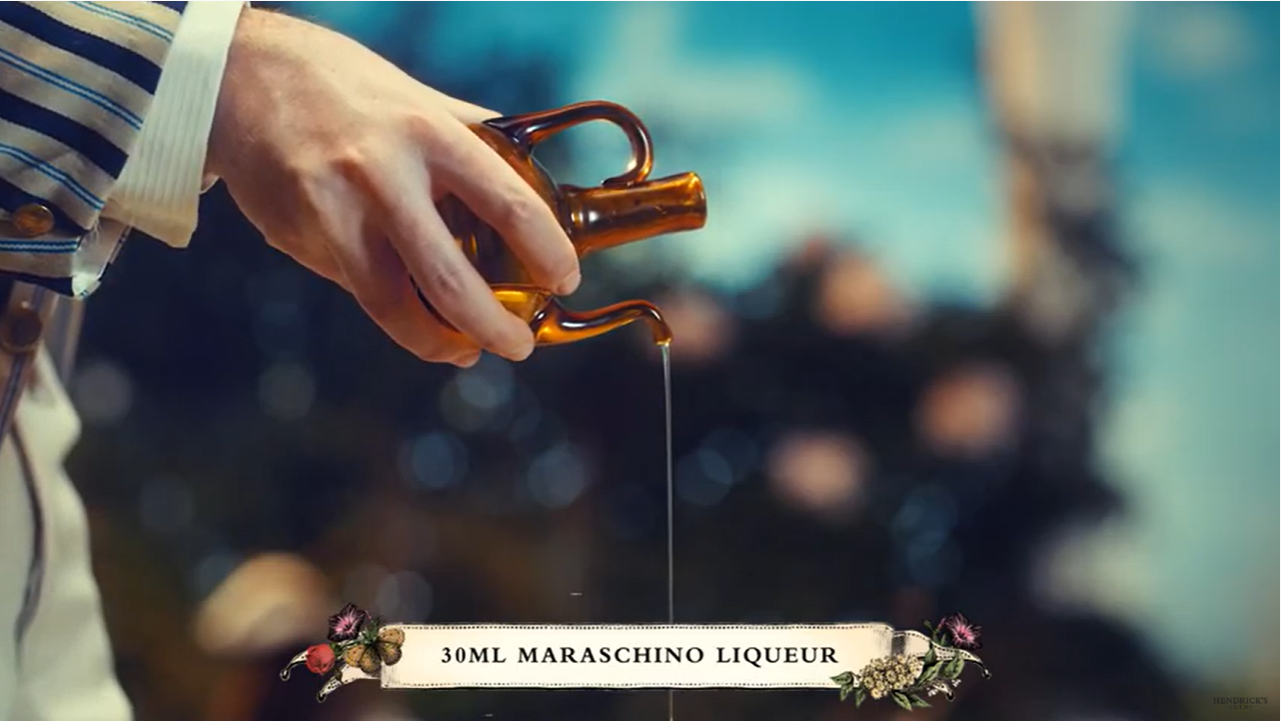 Step 2
Accentuate the fruity flavour of this cocktail by adding 30ml of Maraschino liqueur to the punch, making your cocktail refreshingly sweet.
Add 90ml of elderflower cordial. This will add a hint of floral and citrus, perfectly complimenting the botanicals in Hendrick's Gin.
Step 3
Pour 1000ml of cloudy apple juice and gently stir, allowing all ingredients to infuse together to create a beautifully balanced Summer Punch.
Hendrick's Gin Summer Punch cocktail served
For the perfect time-saver simply make in advance and refridgerate before having friends round for cocktails.
You may also like
HENDRICK'S NEPTUNIA Curious Margarita
Fresh, Fruity, Easy, Vegetarian
View Full Recipe
Some questions
people often ask us
Why is punch the perfect summer cocktail?
Summer is for sharing and celebrating and a ice cold punch is the perfect way to do it.
Why is it called punch?
There's a lot of stories on this - get Joe to come up with something fun.
Can you make punch ahead of time?
Yes, simply make in advance and refrigerate.
A brief history
of Gin
Gin can be traced back to the Middle Ages, with a spirit flavoured with Genever (the Dutch word for Juniper) referenced in a 13th Century Flemish manuscript. Like many spirits, gin was originally produced as a medicine to treat conditions such as dyspepsia and gout and was popularly drank by British soldiers fighting the Dutch in the 17th Century. It made its way to Britain in the early 18th Century, being produced as homebrew in many British homes.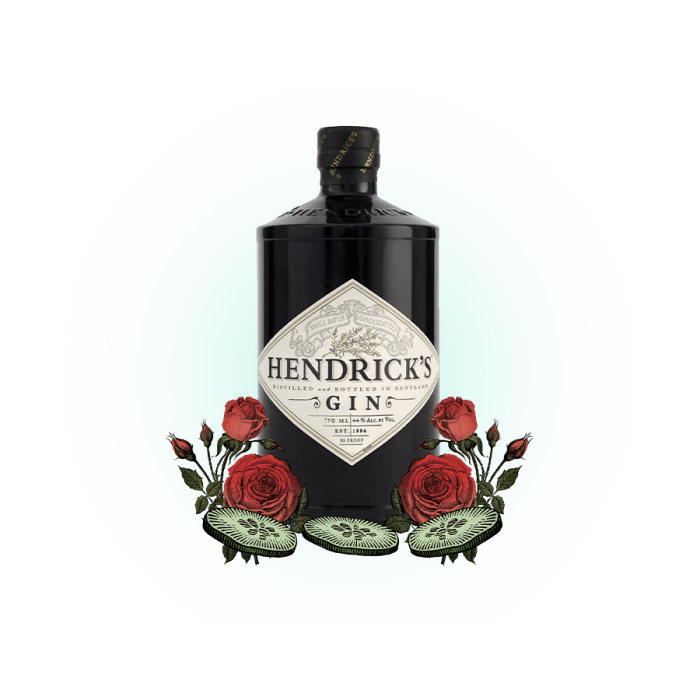 Hendrick's Original
The original HENDRICK'S GIN. Deliciously infused with Rose and Cucumber.
HENDRICK'S is an unusual gin created from eleven fine botanicals. The curious, yet marvelous, infusions of rose & cucumber imbue our spirit with its uniquely balanced flavour resulting in an impeccably smooth and distinct gin.
learn more