Hendrick's Gin Salty Dog cocktail
SALTY DOG
The Greyhound can be easily made, even in the blasting madness of a July sun, but it lacks a certain something. That certain something is the flavoursome contrast of a salty rim, once so configured you have the wickedly naughty Salty Dog. This classic gin cocktail should be taken for walks in the summer months (and in the other seasons). Woof!
Ingredients
50 ml HENDRICK'S GIN
100 ml Pink Grapefruit Juice
15 ml Sugar Syrup
Top with Soda Water
Grapefruit wedge
How to make
Rim the glass with salt.
Combine all ingredients in a highball glass filled with cubed ice.
Lightly stir and serve.
Garnish with a thin wedge of pink grapefruit
Top tips for a perfect serve
Occasions
Feasts & Dinner Parties
Moments of Exquisite Irrelevance
Garden Parties & Picnics
Aperitif
Summer Refreshments
To salt the rim of the glass simply add some salt to a plate, rim the glass with some citrus fruit and place the rim of the glass on the plate.
You may also like
SUMMER PUNCH
Zesty, Refreshing, Fruity, Vegetarian, Intermediate
View Full Recipe
Some questions
people often ask us
What is the difference between a Paloma and a Salty Dog?
A salty dog traditionally uses vodka as a base a Paloma uses tequila. This is really a twist on the Salty Dog.
What other cocktails have salt on the rim?
Lots including the Margarita and the Paloma
A brief story of
the Salty Dog
The Salty Dog cocktail is believed to date back to the 1950s as a variation of the Greyhound cocktail. To counteract the bitterness of the grapefruit bartender George Jessel added salt to the rim of this gin & grapefruit cocktail making it more palatable for a wider audience.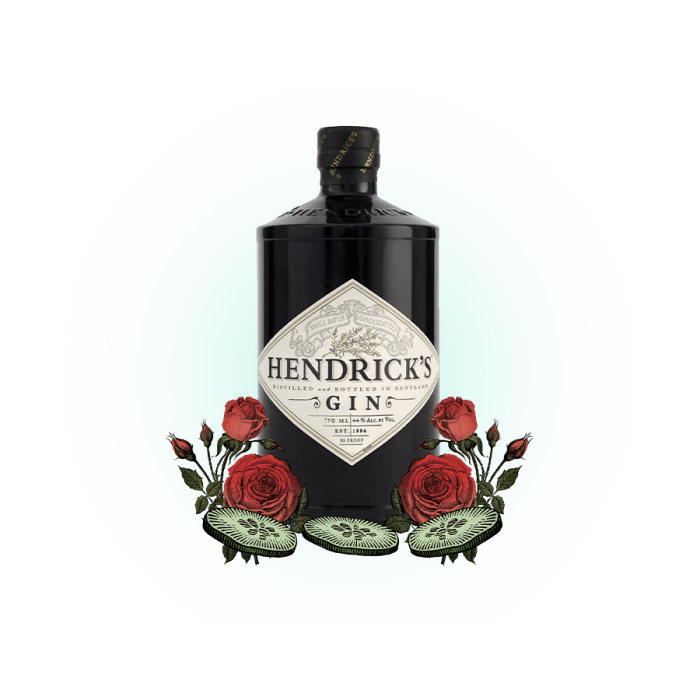 Hendrick's Original
The original HENDRICK'S GIN. Deliciously infused with Rose and Cucumber.
HENDRICK'S is an unusual gin created from eleven fine botanicals. The curious, yet marvelous, infusions of rose & cucumber imbue our spirit with its uniquely balanced flavour resulting in an impeccably smooth and distinct gin.
learn more