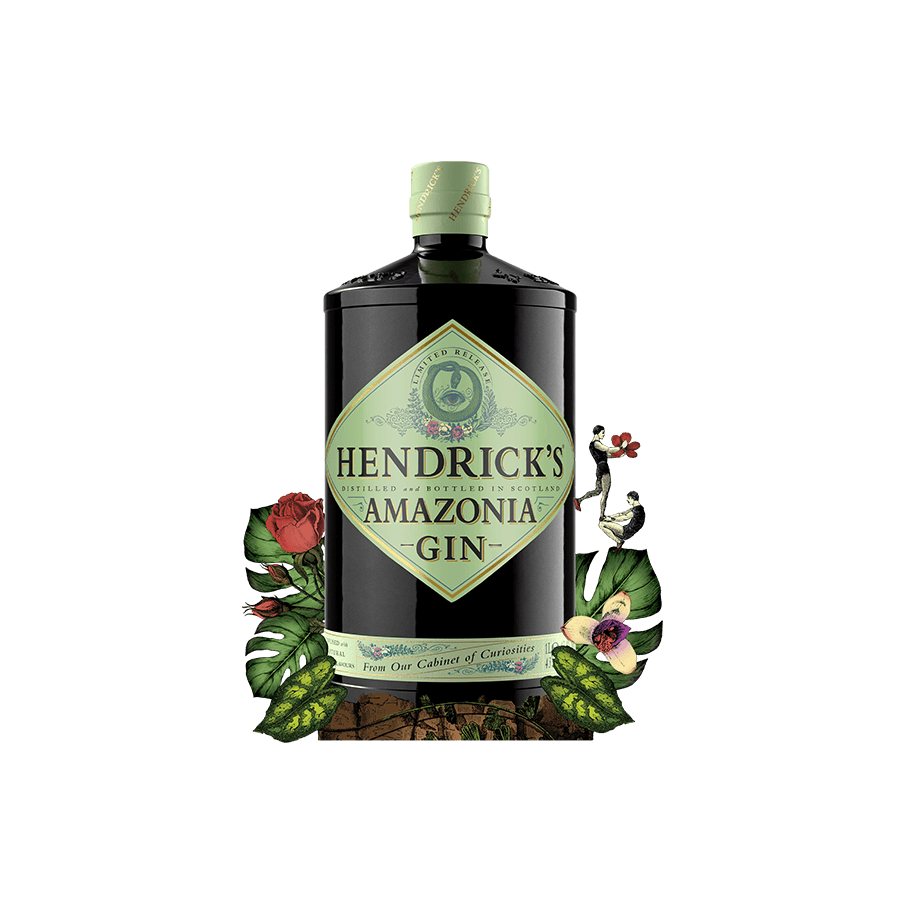 Hendrick's Amazonia Gin
It took a perilous quest into the depths of the Amazon jungle to discover the exact exquisite botanicals Ms. Lesley Gracie desired to create HENDRICK'S AMAZONIA GIN. Available exclusively at airports, this LIMITED RELEASE bright, tropical gin is inspired by her audacious adventure.
what is
hendrick's
amazonia gin
Our most exotic release, the fresh vibrant notes characteristic of native jungle flora finely accentuates HENDRICK'S signature combination of Cucumber and Rose.
HENDRICK'S AMAZONIA GIN is fiendishly good in cocktails, and especially so in the following gin classics: HENDRICK'S AMAZONIA'S freshness enlivens the Gimlet; All punches are invigorated by the fresh, verdant flavour profile; The Pina Colada is given a new scintillatingly exotic depth: HENDRICK'S AMAZONIA is a thrilling gin base for the Espresso Martini for the seductively rich combination of coffee and our gin's tropical notes. It is also utterly out-of-this-world for the beloved Corpse Reviver and sublime Tom Collins, two wonderfully unique gin cocktails.

hendrick's
amazonia gin cocktails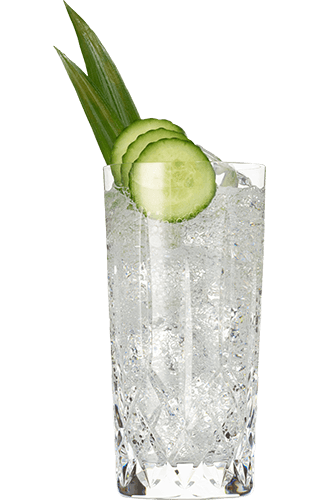 HENDRICK'S AMAZONIA & TONIC
Lovers of the gin & tonic wishing for the same but more so, thrill to the HENDRICK'S AMAZONIA & TONIC; Summer reaches a crescendo with this thrillingly fresh and handsomely tropical ode to the majesty of the supreme cocktail.
See recipe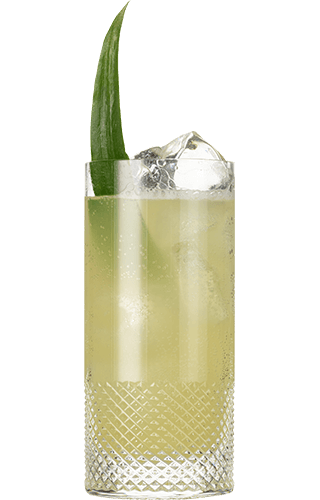 RAINFOREST FIZZ
Somewhere the ravishingly refreshing RAINFOREST FIZZ is waiting for you; knowing full well the bountiful zest it will bring to your cocktail hour, we politely ask you to refrain from smiling too widely as you study its remarkable (yet effortlessly simple) recipe.
See recipe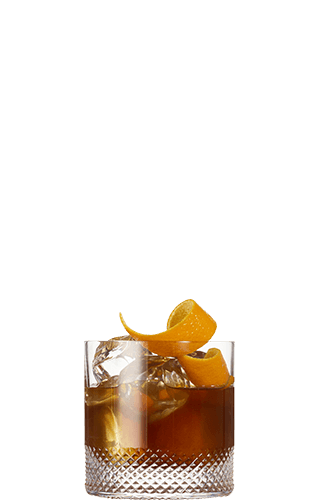 Amazonia Espresso
Sometimes what starts as an insignificant day can end with unprecedentedly curious delights. Invite the warming, refreshing, and utterly unexpected, wonder of the AMAZONIA ESPRESSO into your evening. Prepare for the best!
See recipe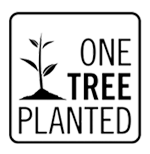 For every bottle of HENDRICK'S AMAZONIA GIN purchased, a tree will be planted in the Amazon by One Tree Planted, a non-profit commitment to supporting reforestation of the Amazon.
Fervently inspired by this epic Amazonian journey, Ms Lesley Gracie has her heart set on the inclusion of a tropical hothouse for the HENDRICK'S GIN Palace (located on the remote Scottish Ayrshire Coast in Girvan, Scotland). And so it was that this glorious Palace, complete with tropical hothouse, was opened in 2018. Enjoying the same heat and humidity as the Amazon, the hothouse is home to a glorious menagerie of tropical fruits and floral botanicals. This idyllic sanctuary (and important flavour research garden) is a daily inspiration to Ms. Gracie evoking the wild exploratory spirit of her Amazon adventure.
Do not be secretive about your HENDRICK'S AMAZONIA adventures!
Share a photograph of yourself & your Hendrick's Amazonia cocktail, we promise to be pleased for you (and not too envious). Silly hats (for you or the cocktail) are optional.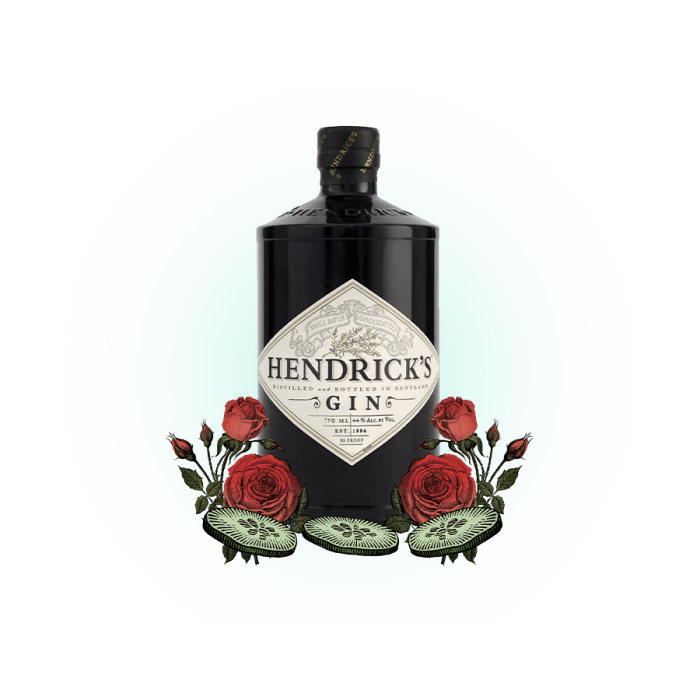 Hendrick's Original
The original HENDRICK'S GIN. Deliciously infused with Rose and Cucumber.
learn more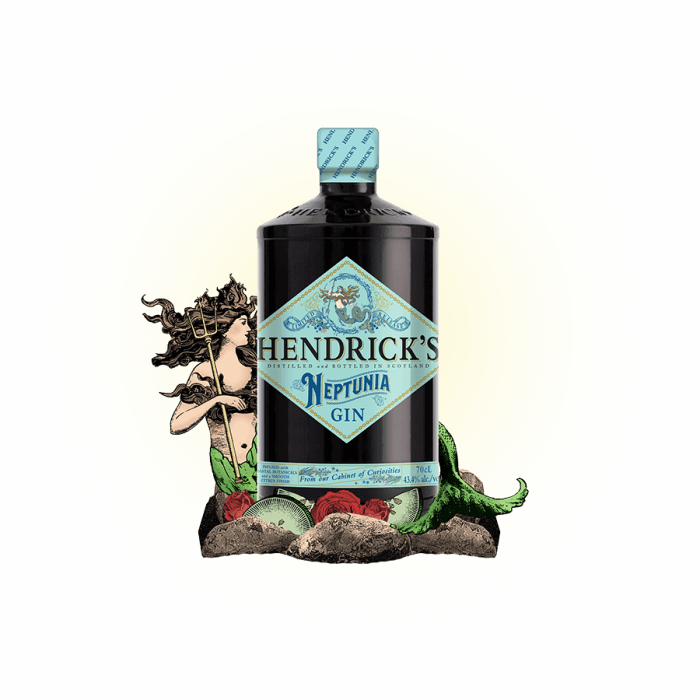 Hendrick's Neptunia
Adding another wave of flavour with an enticing chorus of deeply refreshing coastal botanicals.
learn more