Hendrick's Gin Basil Smash Cocktail
GIN BASIL SMASH
Fresh and extremely refreshing, the Gin Basil Smash is a cocktail invented by the charismatic Joerg Meyer. Some think of the Gin Basil Smash as a Spring gin cocktail, but it is happy to refuse categorisation.
Ingredients
50ml HENDRICK'S GIN
25ml Lemon Juice
12.5ml Sugar Syrup
8 Basil Leaves
How to make
Add basil to base of cocktail shaker and muddle gently.
Add remaining ingredients and shake hard over ice.
Strain over an ice-filled rock glass.
Top tips for a perfect serve
Occasions
Feasts & Dinner Parties
Garden Parties & Picnics
Celebrations
Hendrick's Gin Basil Smash Cocktail served
Slap your basil garnish very gently to release some of its aromas
You may also like
HENDRICK'S NEPTUNIA Curious Margarita
Fresh, Fruity, Easy, Vegetarian
View Full Recipe
SUMMER PUNCH
Zesty, Refreshing, Fruity, Vegetarian, Intermediate
View Full Recipe
Some questions
people often ask us
Who invented the Gin Basil Smash?
A man called Joerg Meyer who owns a bar called Le Lion Bar de Paris in Hamburg.
What can you use to muddle the basil in a Gin Basil Smash?
A muddler is best but a spoon or even a rolling pin would work.
How do you make sugar syrup for a Gin Basil Smash?
Mix equal part of caster sugar and water in a small pan. Bring to the boil and then remove from the heat and allow the sugar to dissolve. Allow to cool and refrigerate.
A brief history of
the Gin Basil Smash
A fairly new cocktail onto the scene! Created by Hamburg bartender Jörg Meyer in 2008. The cocktail was originally called a Gin Pesto but over time transitioned to become a Gin Basil Smash to go alongside other 'Smash' cocktails such as the Whiskey Smash.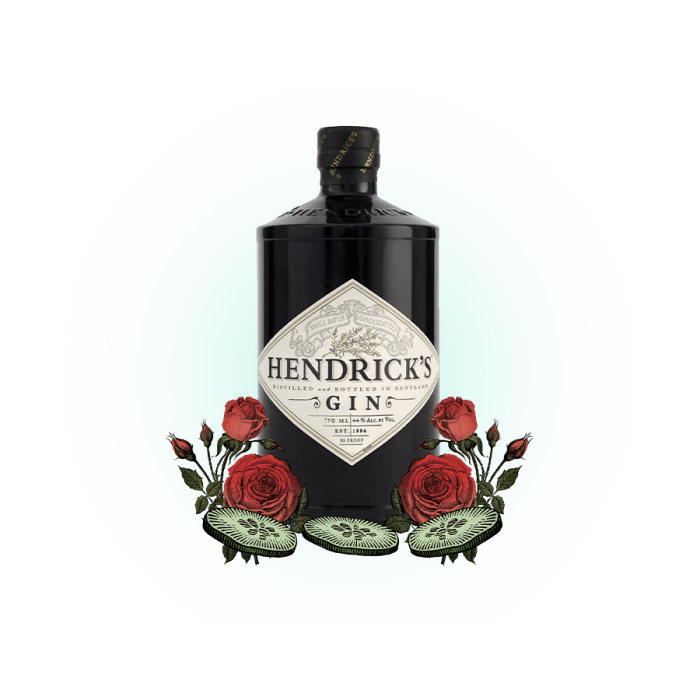 Hendrick's Original
The original HENDRICK'S GIN. Deliciously infused with Rose and Cucumber.
HENDRICK'S is an unusual gin created from eleven fine botanicals. The curious, yet marvelous, infusions of rose & cucumber imbue our spirit with its uniquely balanced flavour resulting in an impeccably smooth and distinct gin.
learn more