But what in the enchanted garden is FLORA ADORA, exactly?
HENDRICK'S Master Distiller (and Head of our Palace Botanical Garden) Lesley Gracie has created an exquisite gin by emboldening HENDRICK'S GIN'S signature combination of cucumber and rose with a tantalisingly fresh floral infusion.
Crafted at the HENDRICK'S GIN Palace on the rugged Ayrshire coast of Southwest Scotland, Lesley Gracie finds the eccentric life of bees endlessly fascinating and cites her beloved flowers as the inspiration and infusion in HENDRICK'S FLORA ADORA.
A superb addition to casual get-togethers, HENDRICK'S FLORA ADORA is buzzing with an enticing aroma of enchanting flowers and a fresh herbal character that is classically HENDRICK'S in style. The theatrical base of juniper and coriander dances with lush and teasingly sweet floral characteristics for a magical and immersive experience for the lucky palate.
One would expect such a delight as HENDRICK'S FLORA ADORA to stay forever, but between you, me and the dancing butterflies, HENDRICK'S GIN has stated that FLORA ADORA is a strictly limited release. Despite this, HENDRICK'S GIN'S Head of Orderly Orders, Ms. Harata Krastavitsa, encourages gin enthusiasts to procure the utterly exquisite liquid in an orderly fashion. "Please stay calm," Krastavitsa advises, "as there is enough of this Scottish gin for everyone…for the time being."
Behind the reality of this delicious new gin, there are many other peculiar stories (or possibly fables…)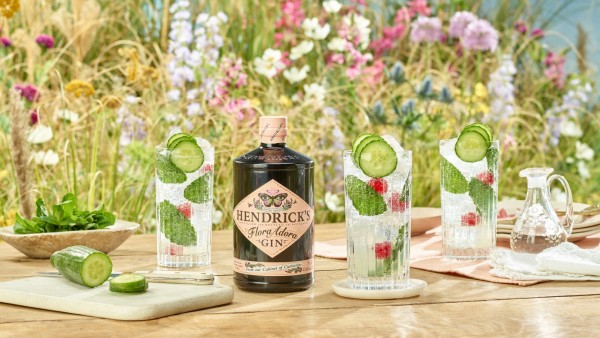 Proof that Faeries Exist? Shocking revelation confounds the experts
Long ridiculed as mere folklore, there may at last be actual tangible proof of the existence of faeries, the tiny supernatural beings described extensively in myth. We headed to Girvan, Scotland to assess what, if real, might be the most significant discovery of the last 100 years.
The HENDRICK'S GIN Palace in Girvan is home to a beautiful garden. Here, Master Distiller Lesley Gracie grows the many botanicals involved in the creation of new varietals of the popular HENDRICK'S GIN. This tranquil location, resplendent in brightly colourful flowers and happily buzzing bees and butterflies, might appear as an unlikely site for a discovery, which if true, would rock the very foundations of all scientific principles. Yet, it is here, on the Southwest coast of Scotland that there have been repeated reports of faeries (or fairies) activity. From a source who wished to remain anonymous (Tim Pryde): "I have seen tiny flying beings buzzing to and fro in the Palace Garden. I am a rational person, but how can something like this be explained with science?" Mr. Pryde concluded, "Please don't put my real name in or mention I am the official Ambassador for the HENDRICK'S GIN Palace."
We spoke to HENDRICK'S Master Distiller to find out more. Lesley Gracie commented, "There's a magical world of butterflies and a banquet of blooming flowers in the HENDRICK'S GIN Palace, but absolutely no evidence of fairies or faeries. I'd prefer to talk about HENDRICK'S FLORA ADORA, a new limited release from my Cabinet of Curiosities, crafted from a beguilingly distinct and refreshingly floral infusion." Despite her seemingly firm denials, there is an inexplicable air of mystery surrounding the Gardens. We asked Lesley Gracie if she believed there was anything supernatural about the Palace Gardens. She considered the matter before ambiguously replying, "No. There is categorically nothing supernatural here, other than the utterly super naturally delicious flavour of HENDRICK'S FLORA ADORA, which will be a strictly limited release." It is clear that, for the time being at least, the mystery of the faeries of Girvan will remain unsolved.