Flora Adora Clover Club
Rich, fruity and tart, the decadently cheeky HENDRICK'S FLORA ADORA Clover Club is a wickedly seductive cocktail of untamed curiosity.
Ingredients
50ml HENDRICK'S FLORA ADORA
25ml Lemon Juice, Freshly Squeezed
20ml Raspberry Syrup
1 Egg White
How to make
Add all ingredients to a cocktail shaker and shake hard until well chilled.
Double strain into a chilled coupe.
Top tips for a perfect serve
Occasions
Cocktail Parties & Scandalous Soirees
The Cocktail Hour
Moments of Exquisite Irrelevance
Celebrations
Refreshing Summer Drinks
Romantic night in
Make sure to shake without ice before shaking again to create a fluffy texture to your cocktail.
Some questions
people often ask us
Why is it called a Clover Club?
The Clover Club pre-dates Prohibition and takes its name from the Philadelphia men's club with which it shares a name
What does a Clover Club cocktail taste like?
It's been likened to a raspberry ice cream!
Can you leave out egg white in this cocktail?
Of course, it will just mean that the end result will not have as much body or froth.
A brief story
of Gin
Gin can be traced back to the Middle Ages, with a spirit flavoured with Genever (the Dutch word for Juniper) referenced in a 13th Century Flemish manuscript. Like many spirits, gin was originally produced as a medicine to treat conditions such as dyspepsia and gout and was popularly drank by British soldiers fighting the Dutch in the 17th Century. It made its way to Britain in the early 18th Century, being produced as homebrew in many British homes.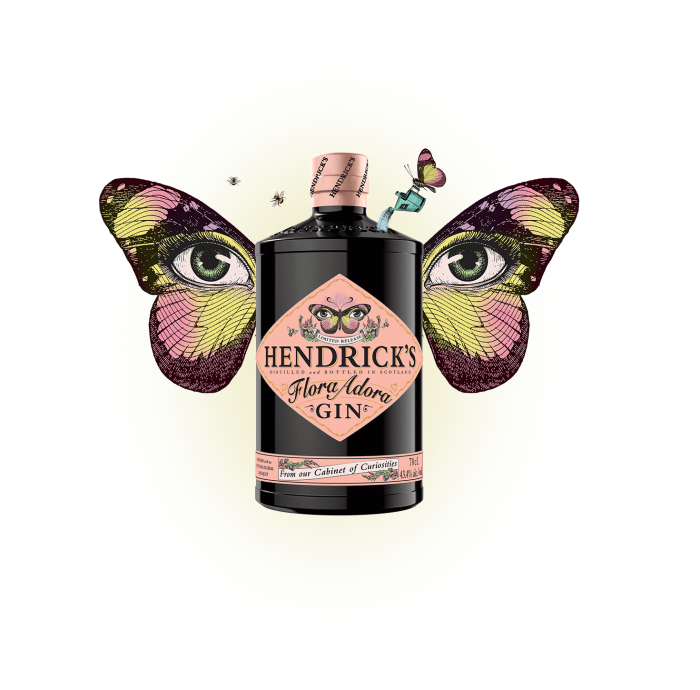 HENDRICK'S FLORA ADORA GIN
HENDRICK'S FLORA ADORA is buzzing with an enticing aroma of enchanting flowers and a fresh, herbal character that is classically HENDRICK'S in style.
learn more